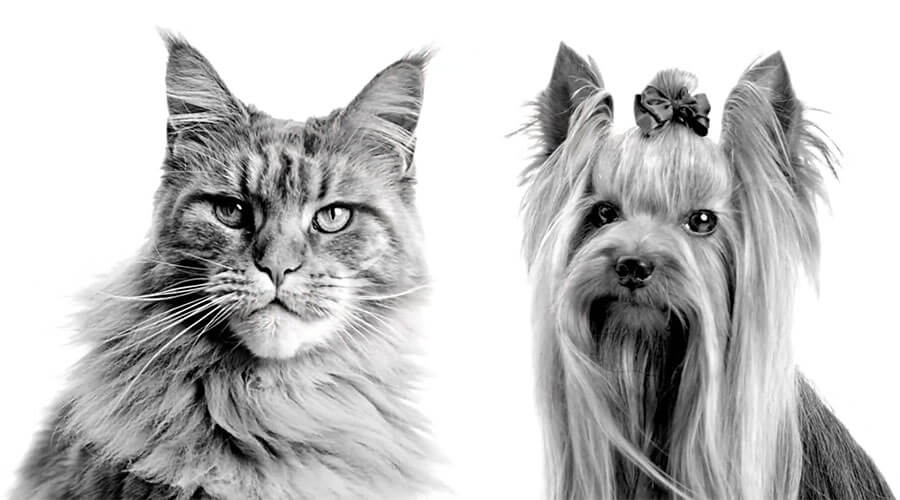 Our pets are all unique

Their diets should be too
Individualized Nutrition
Your pet is an individual just like you. Your diet is not one size fits all, why should theirs be? Discover ROYAL CANIN® Individualis™, a custom-made diet formulated specifically for their traits and needs.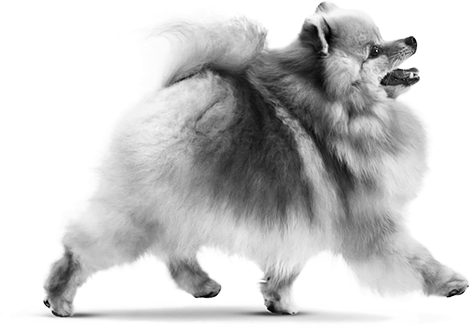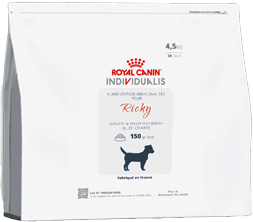 95%
of pet owners who fed ROYAL CANIN® Individualis™* saw a visible improvement in their pet's health after the first 2 months.
Why feed an individualized diet?
What are the benefits?
Nutritional precision
ROYAL CANIN
®
Individualis
™
is formulated
based on your veterinarian's recommendation
; they know your pet's health needs the best. The formulation can be adapted over time, to grow and change with your pet.
Ready to Serve
Each individualized diet is complete and balanced, contains
the specific nutrients your pet needs
, and is ready to serve. Give your pet the most tailored nutrition every day in a convenient and proactive way.
Dedicated Customer Service
Our dedicated customer care team
is available to advise and help you throughout the registration and ordering process.
Single Purchase or Subscription
You have the choice to order online every 30 days or subscribe to
auto-ship
. The
auto-ship
subscription
can be paused or cancelled
at any time.
How Does it Work?
Veterinary assessment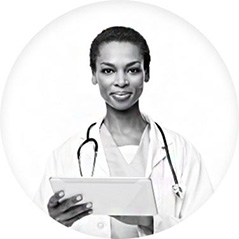 During a consultation, your veterinarian will
assess your pet's health and nutritional needs
.
They will take into account your pet's age, weight, sensitivities and health status to develop an individualized nutritional recommendation.
Order online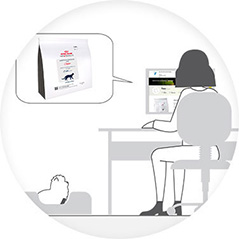 You will be able to easily find your pet's nutritional recommendation on your veterinarian's website and
order online
.
Delivered to you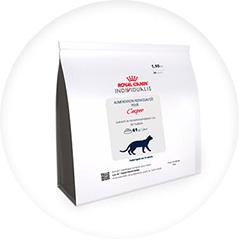 Your pet's diet will be
delivered wherever you choose
: your office, home, or veterinary clinic.
FAQs
I have a question about the diet, ordering or delivery, who should I contact?
Our customer care team is at your disposal to answer all your questions, help you place an order and/or follow up on your delivery.
Contact us
.
What can I do if my pet does not like the diet?
We strive for 100% satisfaction guaranteed. If your pet doesn't like the diet, you can request a refund through our customer care service.
Can I have a ROYAL CANIN® Individualis™ nutritional recommendation without going through my vet?
The nutritional precision of ROYAL CANIN® Individualis™ relies on a full pet health assessment which can only be done by someone with the expertise of your veterinarian.
My pet seems to be healthy, do I need ROYAL CANIN® Individualis™?
ROYAL CANIN® Individualis™ could be recommended for pet with or without disorders. See your veterinarian for a full health and nutritional assessment and receive a ROYAL CANIN® Individualis™ diet tailored for your pet.
What is the delivery time?
We produce on demand and deliver your pet's diet everywhere in Canada within 7 working days.
Where can the food be delivered?
You can have it delivered to the address of your choice: your home, office, or veterinary clinic.
Is there an additional cost for delivery?
Whether it's a single purchase or a subscription, the delivery is free of charge.
What is the weight of a bag?
Each bag is unique and weight varies because it contains a 30-day supply of the specific diet tailored to your pet's needs.
What happens after 30 days?
If you are on a "single purchase" option, we will invite you to order again and send a reminder 7 days before your 30-day food supply is out.
If you are on a "subscription", we will notify you of the preparation and delivery of your next bag. This way, your pet will never run out of food. You can choose to cancel your subscription one day before the next batch is prepared.
Simplify your pet's health management with a veterinary diet that meets your pet's individual health needs.
Need advice? Contact our customer care team.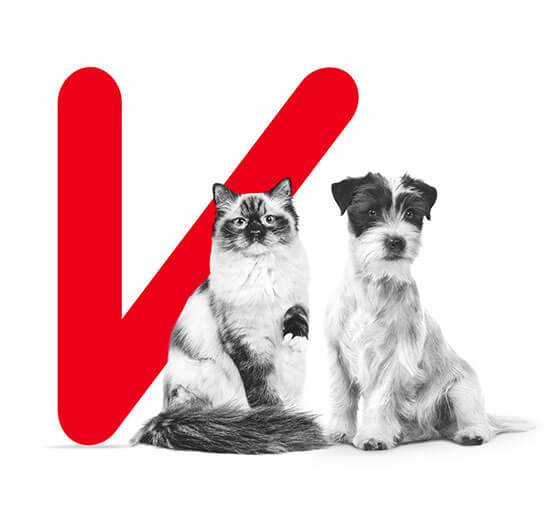 *Survey of 309 pet owners feeding ROYAL CANIN®Individualis™ in France during April 2022.